Family Dentistry – Kyle, TX & Buda, TX
Worry-free family dentistry you can rely on. From preventive care, to kids, to dentures, we will take care of your whole family.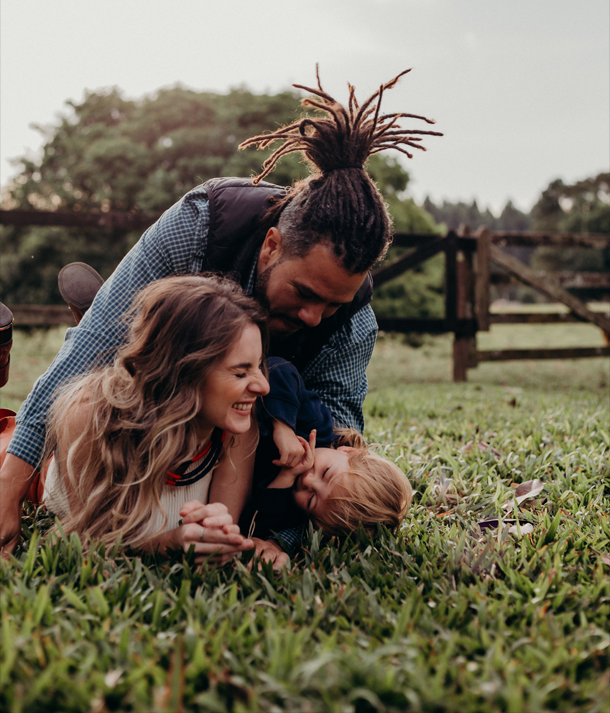 Care For the Whole Family
We make the most of your valuable time.
When choosing a dentist, it is important to make your life easier and to not add to the stress of a busy schedule by committing yourself to a dental office with no convenient hours and long wait times.
As a family dentist, Dr. David McIntyre knows the importance of getting the most out of your time and money when it comes to taking care of your family's health.
This is why he provides a wide range of general services in one convenient and friendly office.
Preventative Dentistry
The best way to save time and money when it comes to your family's dental health is to emphasize the importance of good home care and regular visits to our office.
With good brushing and flossing techniques, you will not only keep your teeth and gums healthy but you will also make your cleanings and checkups with us more comfortable and enjoyable.
Regular checkups allow us to closely monitor your oral health and to catch little issues before they become bigger, costlier problems.
And make sure you bring the whole family because our hygienists love kids!
Dentures
Even if you do have many oral health problems and need dentures, Dr. McIntyre has you covered.
We replace missing teeth with beautiful, natural-looking dentures or removable partial dentures.
We will not only make sure you are happy with your new smile but we are also careful to follow up as you get used to your new appliance to make sure you are happy and comfortable.
More Services
As your family dentist, Dr. McIntyre also provides a variety of general services for your convenience including:
Extractions
Pediatric dentistry
Root canals
Teeth grinding/bruxism
Tooth re-implantation/transplant
Local anesthetic
Same-day emergency dental care
And much more!