Periodontal Treatments in Kyle, TX
Choose excellence in periodontal care for your family
Dr. David McIntyre is your general dentist for safe and effective periodontal treatment.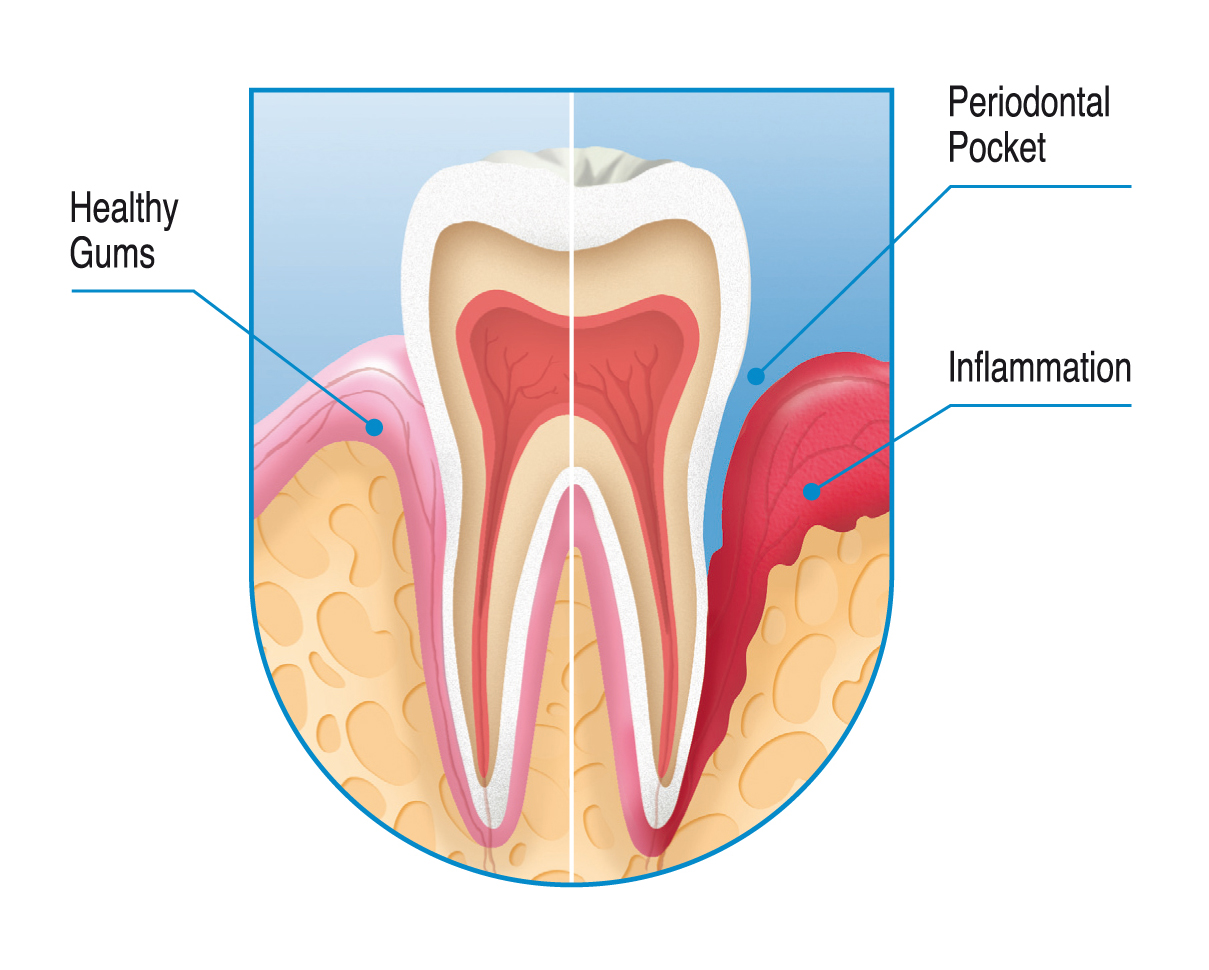 Gum Disease Is a Bacterial Infection
If you have recently been diagnosed with gum disease, it is vital to seek treatment from your dentist immediately to save your teeth and bone.
Gum disease as an active and progressive bacterial infection in your mouth that, if left untreated, will lead to devastating tooth and bone loss.
Gum disease has also been found to travel through your bloodstream to infect other systems of your body, increasing your risk for:
Diabetes
Heart disease
Stroke
Memory loss
Premature or low birthweight babies
Head, neck, and pancreatic cancer
Periodontal Maintenance
As your dentist, Dr. McIntyre will usually recommend regular periodontal maintenance cleanings if you have been diagnosed with periodontal disease.
Periodontal maintenance is an ongoing oral hygiene program that is designed to stop the progression of gum disease.
Catching periodontal disease early and controlling the spread of bacteria will not only save your teeth and bone from deteriorating but it will also prevent bigger, more time-consuming, and more costly appointments in the future.
Bone Grafting
Bone loss is common with gum disease. Other problems include loose teeth, a sunken facial appearance, and limitations on how your teeth can be restored.
Dr. McIntyre provides bone grafting to augment or increase bone volume in areas of bone loss.
What People Are Saying
We love our patients at Clear Springs Family Denistry and find great joy in helping improve the quality of life for those we serve. These are a few of our success stories and reviews from several of our patients.
It took me years to find a dentistry office I actually like in TX after moving here from CT; where I had been going to the same dentist since I was a kid.
I am sooooo happy I found this amazing practice! Dr McIntyre is incredibly personable and gives very thorough exams. Rachael is the nicest!!! I thoroughly enjoy my cleanings every 6 months!
Everyone there takes the time to get to know you and remembers you every visit. The heated massage chairs and TVs on the ceiling are the icing on the cake!
Dr. McIntyre and his team are all wonderful. They go the extra step to make sure you feel comfortable. A lot of people have anxiety about going to the dentist. This is a place you would even have to worry about. It's so warm, comforting and inviting. Great job you guys!
I could NOT ask for a better experience at a dentist office.
Dr McIntyre and his staff was such a joy to be around that I would go back just to visit. The chairs massaged my back while I watched birds out the window and Doc worked on me. GREAT experience!!!!! I will recommend Clear Springs to everyone. Thanks you guys!
Dr. David McIntyre is an active member in his community and a general dentist in Kyle, TX. We are a family-owned and -operated practice that welcomes patients of all ages.
From toddlers to grandparents, we know your whole family will love our warm and friendly office.
From cleanings to dental implants, we have got you covered!