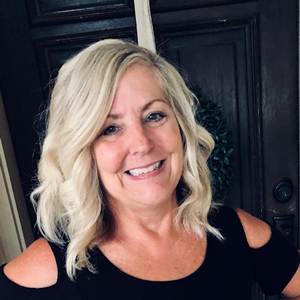 SARAH
Business Administrator
Meet Sarah, she will be the face you see when you come into our office. Sarah has been in dentistry for over 23 years and she has a passion for dentistry. She has lived in the Buda/Kyle area for over 15 years. She and her husband have 3 grown kids and 3 grandchildren. She and her husband own Shugabees BBQ located in Buda.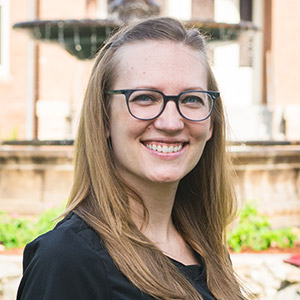 RACHAEL​
Registered​ ​Dental​ ​Hygienist
Have you ever met someone who makes you feel like they've known you for years? Our Rachael is one of those special people! Originally​ ​from​ ​Delaware,​ ​Rachael ​moved​ ​to​ ​Texas​ ​and​ ​joined​ ​our​ ​dental​ ​team in​ ​2014​ ​where​ ​her​ ​bright​ ​personality​ ​and​ ​excellent​ ​dental​ ​skill​ ​set​ ​is​ ​greatly​ ​valued.​ ​Rachael is a master at providing​ ​a​ ​comfortable​ ​environment​ for her patients to receive not just a tooth polishing, but a comprehensive, holistic oral health treatment plan. She also can help answer any questions you might have about getting straighter teeth with clear aligners, or pearly whites with our in house whitening programs.
Outside​ ​of work,​ ​Rachael​ ​loves​ ​to​ ​travel,​ ​go​ ​to​ ​the​ ​beach​ ​and​ ​supports​ ​the​ ​Johnson High School​ ​marching band​ ​and​ ​football​ ​team​ ​(her​ ​husband​ ​is​ ​one​ ​of​​the​ ​band​ ​directors).​ ​She also loves spending time with her two kiddos and husband in their hometown of Buda.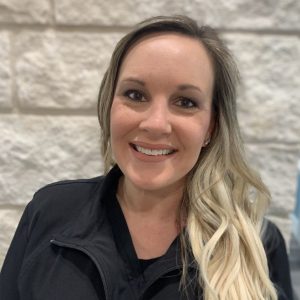 CRYSTAL
Dental Assistant
Laughing and having a relaxed time isn't usually what folks think about when planning their dental appointment but if Crystal is assisting it is almost a sure bet!
Crystal loves to put patient comfort first, and prides herself on making even the most nervous patients feel right at home. When she's not swapping fun stories with visitors to the office and providing excellent dental care, she loves to go camping with her family, craft, and find amazing deals on Amazon.
What People Are Saying
We love our patients at Clear Springs Family Denistry and find great joy in helping improve the quality of life for those we serve. These are a few of our success stories and reviews from several of our patients.
It took me years to find a dentistry office I actually like in TX after moving here from CT; where I had been going to the same dentist since I was a kid.
I am sooooo happy I found this amazing practice! Dr McIntyre is incredibly personable and gives very thorough exams. Rachael is the nicest!!! I thoroughly enjoy my cleanings every 6 months!
Everyone there takes the time to get to know you and remembers you every visit. The heated massage chairs and TVs on the ceiling are the icing on the cake!
Dr. McIntyre and his team are all wonderful. They go the extra step to make sure you feel comfortable. A lot of people have anxiety about going to the dentist. This is a place you would even have to worry about. It's so warm, comforting and inviting. Great job you guys!
I could NOT ask for a better experience at a dentist office.
Dr McIntyre and his staff was such a joy to be around that I would go back just to visit. The chairs massaged my back while I watched birds out the window and Doc worked on me. GREAT experience!!!!! I will recommend Clear Springs to everyone. Thanks you guys!