SAFE AND EFFECTIVE GUM DISEASE TREATMENT
Scaling and Root Planing in Kyle, TX
Worry No More With Scaling and Root Planing
Stop the progression of gum disease with scaling and root planing.
THE DANGERS OF GUM DISEASE
Red, puffy gums, otherwise known as gingivitis, is the earliest stage of periodontal disease. It might seem like a little problem, but if left untreated, it can have huge consequences. Gum disease not only can lead to tooth and bone loss, but it has been shown to worsen other systemic health conditions as well as increasing your risk for the following:
Heart disease
Stroke
Pancreatic cancer
Premature of low birthweight babies
Dementia
Diabetes
Head and neck cancer
It is vital to stop the progression of periodontal disease before it can spread to infect your entire body. Treating your gum disease with scaling and root planing can do just that!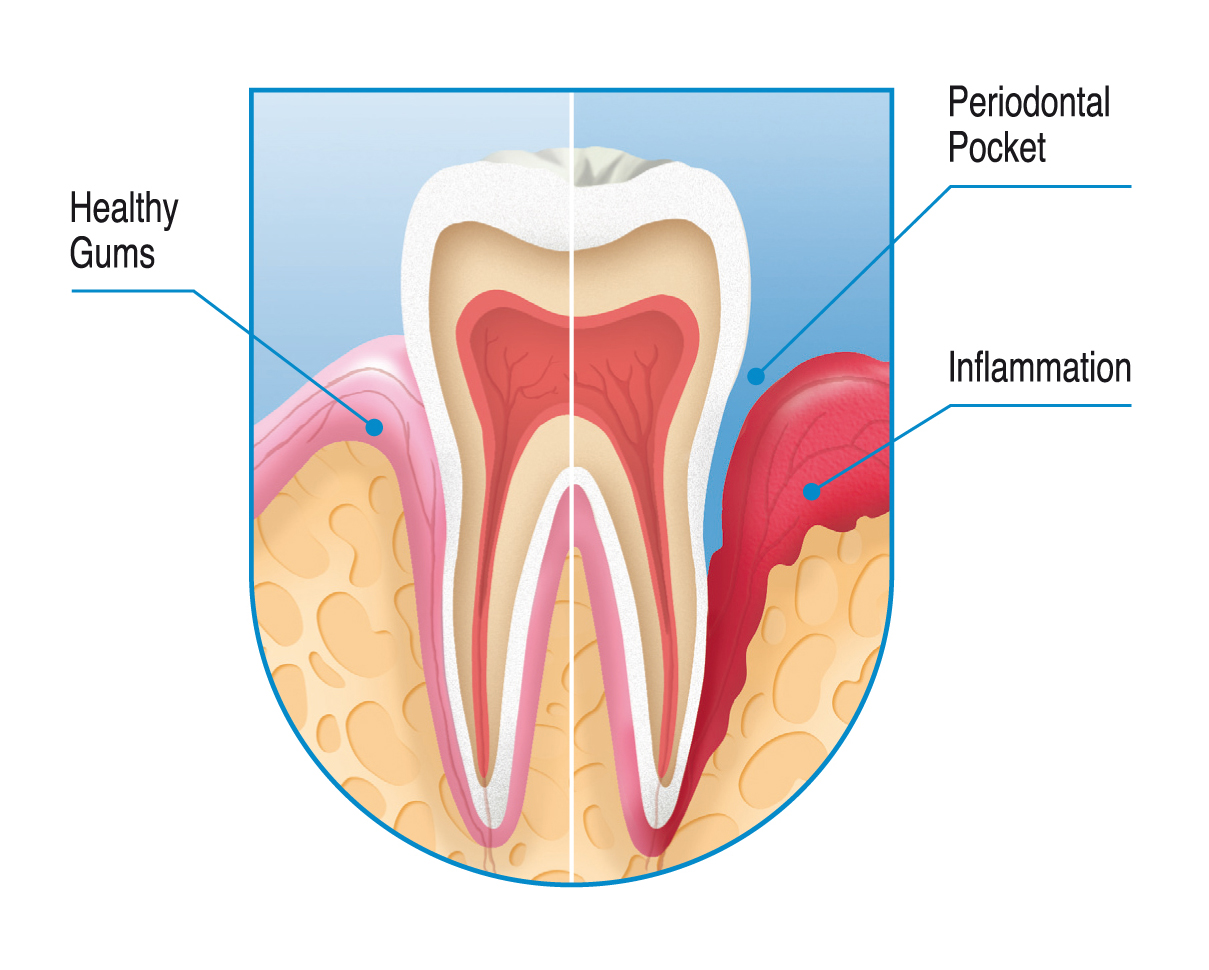 Eliminate Deep Dental Pockets
Scaling and Root Planing
The active infection in your mouth causes pockets of bacteria to form around your teeth. The get bigger and bigger, eating away your soft tissue and bone until your teeth get loose and eventually fall out.
The goal of scaling and root planing is to clean out and reduce the size of these pockets.
Using special hand tools and ultrasonic equipment, tartar and bacteria are completely removed above and below your gum line. Your roots are smoothed to encourage reattachment of healthy gum tissue.
You might be given antibiotics or a medicated mouthwash to fight the infection and to stop the progression of gum disease.
It is important to maintain proper oral hygiene habits and to see us regularly for cleanings in order to keep a healthy smile for life!
Before the scaling and root planing procedure, Dr. McIntyre will make sure you are sufficiently numb before beginning
What People Are Saying
We love our patients at Clear Springs Family Denistry and find great joy in helping improve the quality of life for those we serve. These are a few of our success stories and reviews from several of our patients.
It took me years to find a dentistry office I actually like in TX after moving here from CT; where I had been going to the same dentist since I was a kid.
I am sooooo happy I found this amazing practice! Dr McIntyre is incredibly personable and gives very thorough exams. Rachael is the nicest!!! I thoroughly enjoy my cleanings every 6 months!
Everyone there takes the time to get to know you and remembers you every visit. The heated massage chairs and TVs on the ceiling are the icing on the cake!
Dr. McIntyre and his team are all wonderful. They go the extra step to make sure you feel comfortable. A lot of people have anxiety about going to the dentist. This is a place you would even have to worry about. It's so warm, comforting and inviting. Great job you guys!
I could NOT ask for a better experience at a dentist office.
Dr McIntyre and his staff was such a joy to be around that I would go back just to visit. The chairs massaged my back while I watched birds out the window and Doc worked on me. GREAT experience!!!!! I will recommend Clear Springs to everyone. Thanks you guys!
Dr. David McIntyre is an active member in his community and a general dentist in Kyle, TX. We are a family-owned and -operated practice that welcomes patients of all ages.
From toddlers to grandparents, we know your whole family will love our warm and friendly office.
From cleanings to dental implants, we have got you covered!